Don't limit your imagination...
We make great built-in Ovens, Hobs and Extractor hoods… Nothing else.
We are passionate about what we do and what we make.
We work with our trade customers to design and specify the products their customers want.
We do this by creating a 'modular' approach to product design. Perhaps you may see it as a menu. Either way, if you want your oven range to be in black glass with a designer handle and illuminated retractable knobs we can help.
You may want to double up on safety with cool touch glass doors, triple internal lamps to see inside clearly or easy slide, locking heavy duty chrome side racks.
Or it may be a touch of luxury with soft close door hinges, easy clean pyrolytic linings and a touch control display. With blue LEDs!
You choose and we'll make it for you.
We work on a B2B basis (OEM/ODM) and so collaborate with you on the design and materials you want to create your product or range. We can work on an exclusive basis and project plan meet your launch targets.
Your brand or patents are safe with us. Working with your design and production teams we can build the products you need to your standards. Increasingly our production is being automated with the very latest equipment.
We work with the Sedex Members Ethical Trade Audit (SMETA) and apply for all test certification such as CE through SGS, TUV or ITS. We are also ROHS compliant.
We are passionate about the environment and work towards our products being 'A' EU energy efficient with low 'e' glass being used on all our oven products. Our shipping containers also achieve the best quantities per load.
Technology waits for no one. We embrace the latest production techniques as well as incorporating the latest features. TFT screens, meat probes, soft close hinges and super A++ extraction hoods.
We specialise in built-in cooking appliances
Our Ovens come in several cavity sizes from 55, 58, 73 and a massive 80ltr.
Our menu of build options continue to expand with double ovens, pyrolytic linings and steam cooking being the latest. Aesthetics are important as well as programs and timers. Up to the minute TFT displays or modern retro – we do them all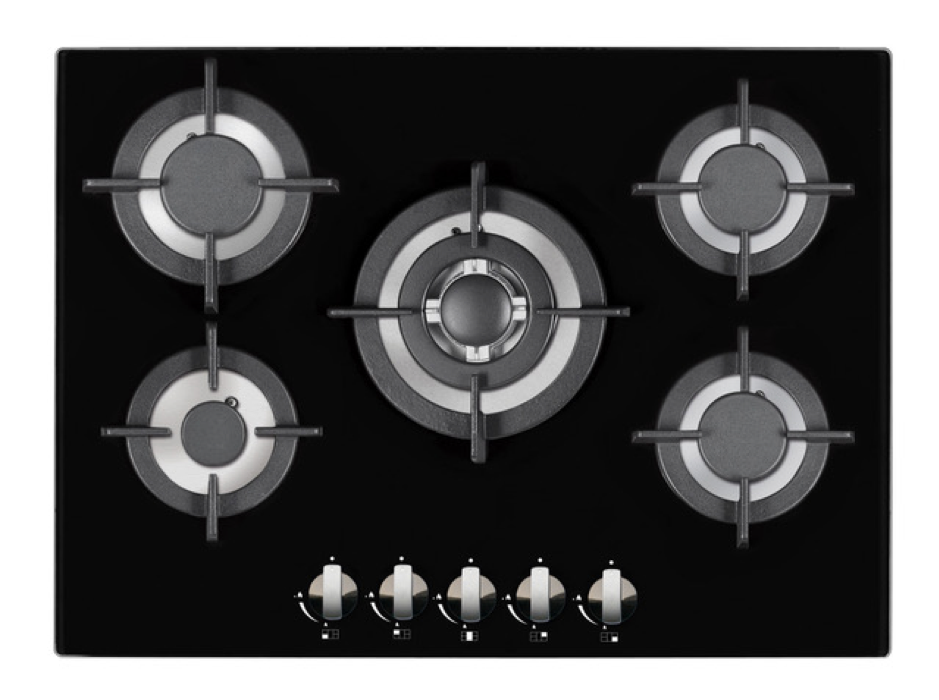 The instant control of gas or the magic of induction are part of our portfolio. With over 300 hob combinations to offer we have the expertise and experience.
The availability of new materials enables new designs to complement our ovens and hoods.
Our fastest growing area are extractor hoods. Less a functional appliance and more a design statement completing a kitchen layout. More powerful extraction, quieter mechanisms and coloured LEDs make this an exciting addition. Wall, canopy, visor, box or island we offer them all.
The kitchen is the workshop of the home and the boiler room that energises the family.
Tools are important and the heat that transforms the ingredients into hearty meals needs to be precise and controllable. We also have to keep abreast of environmental legislation. Our ovens meet the regulations such as the EU Energy labelling and Ecodesign Directive –No 65/2014(2010/30/EU), 66/2014(2009/125/EC which introduce new standards in February 2019.